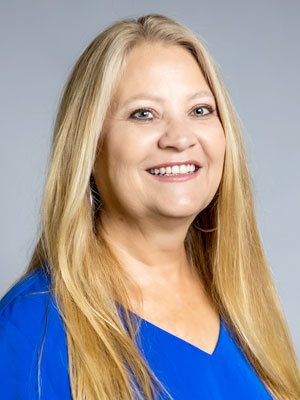 Tracy Jones
Director of Business Retention & Expansion
Department: Staff
Tracy Jones is a lifelong Odessan and is very honored to be able to work with an organization that grows Odessa's existing industry and recruits new businesses into Odessa. She works with the Odessa Development Corporation to not only increase the tax base in Odessa but also to create opportunities for younger generations. She is passionate about providing jobs so that Odessans can stay in Odessa!
Tracy began her economic development career in 1995 as a Research Assistant and has served as the Director of Business Retention and Expansion since 2018. She completed the Oklahoma University Economic Development Institute in 2020. She is an alumna of Leadership Odessa and has served on several boards, and is currently a member of the Odessa College Welding Advisory Committee.
Tracy has three children and feels very blessed that they are raising their families in Odessa.