Odessa is a Clean Air Attainment City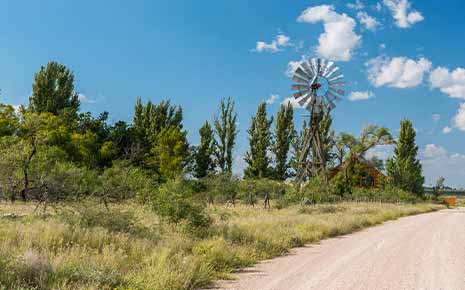 The U.S. Environmental Protection Agency (EPA) sets National Ambient Air Quality Standards (NAAQS) for air pollutants that endanger public health or welfare as part of the Clean Air Act. Areas with air quality that meets or is cleaner than these national standards are called attainment areas.
As an oil and gas producing city, Odessa is exceptionally proud to have obtained clean air attainment status in all six areas of measurement - sulfur dioxide, particulate matter, nitrogen dioxide, carbon monoxide, ozone and lead. The Odessa metropolitan area's aggregate emissions of the six common pollutants dropped 70% between 1970 and 2015.
In an economic environment where companies must be increasingly aware of environmental impacts, the quality clean air present in Odessa is a strategic advantage. Today, where cleaner air can lead to a growing economy by creating market opportunities to inspire clean technology innovation, Odessa is ideally situated to capitalize on that growth.
For employees and their families, actions performed to achieve attainment status have dramatically reduced air pollution, preventing hundreds of thousands of serious health effects each year.