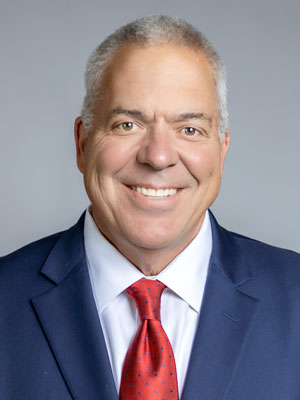 Tom Manskey, CCE, IOM
Director of Economic Development
Department: Staff
Tom Manskey has been the Director of Economic Development for two years.
He believes in collaboration, and that sense of partnership fostered by the ODC is one of the reasons Odessa has been named one of the fastest-growing cities in Texas.
Tom helped support the ODC's partnership with 1PointFive, a subsidiary of OXY. Their billion-dollar direct air carbon capture facility will be located just outside the city and will create 125 plant jobs and more than 3,000 construction jobs.
The project was a major contributor to Texas winning Site Selection magazine's "Governor's Cup" for an impressive 11th consecutive year. The Cup is awarded to the state with the most projects involving a capital investment of at least $1 million, 20 or more new jobs, or 20,000 square feet of new construction.
Tom earned his bachelor's degree in geography from Texas State University, with a focus on urban and regional planning. He is also a graduate of the Economic Development Institute at Oklahoma University and the Institute for Organizational Management at Southern Methodist University. He is a Certified Chamber Executive.
Tom is passionate about economic development and the people of Odessa.
"I have come to love Odessa and the 'can do spirit' that exists here. My wife and I are proud to call Odessa home."