Largest Carbon Capture Project in the World - Only Odessa!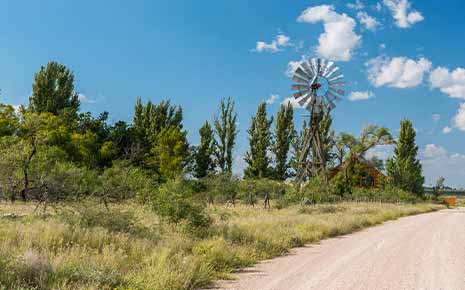 Carbon capture, utilization and sequestration (CCUS) is a growing industry and Odessa offers the ability for business growth in the field like no other location. With inherent knowledge gained from its experience in oil and gas extraction over nearly a century, Odessa has the resources, properties and workforce to make CCUS an extremely profitable endeavor. The prospects for complementary projects like hydrogen production offer incredible potential alongside CCUS.
An incredible example of the potential is with 1PointFive, a subsidiary of Occidental Petroleum (Oxy). It chose the area for a new $1 billion carbon capture project that will be the largest of its kind in the world. With plans to open in 2024, the plant will capture up to 500,000 metric tons of carbon dioxide annually, with the capability to double that capacity.
The plant will capture up to 500,000 metric tons of carbon dioxide per year with the capability to scale up to one million metric tons per year, Oxy spokesman William Fitzgerald said early this year, adding that captured carbon "can be safely and securely sequestered in saline formations or used to produce low carbon products.
"The plant will advance large-scale carbon capture to help Oxy and others reduce emissions and accelerate their respective paths to net zero," Fitzgerald said.
Contact us today to learn how to capitalize on the tremendous potential in Odessa!